The Best Vegetarian Restaurants in Major Cities: A Comprehensive Guide
As vegetarianism continues to spread around the world, the demand for plant-based restaurants has grown exponentially in recent years. As we become more conscious of our dietary choices and their impact on our health and the planet, vegetarian and vegan diets have moved beyond being niche lifestyle choices.
In this article, we'll explore some of the best vegetarian restaurants around the world. While there are plenty of affordable vegetarian spots, for this list, we'll focus on restaurants that give something closer to the "fine dining" dinner experience.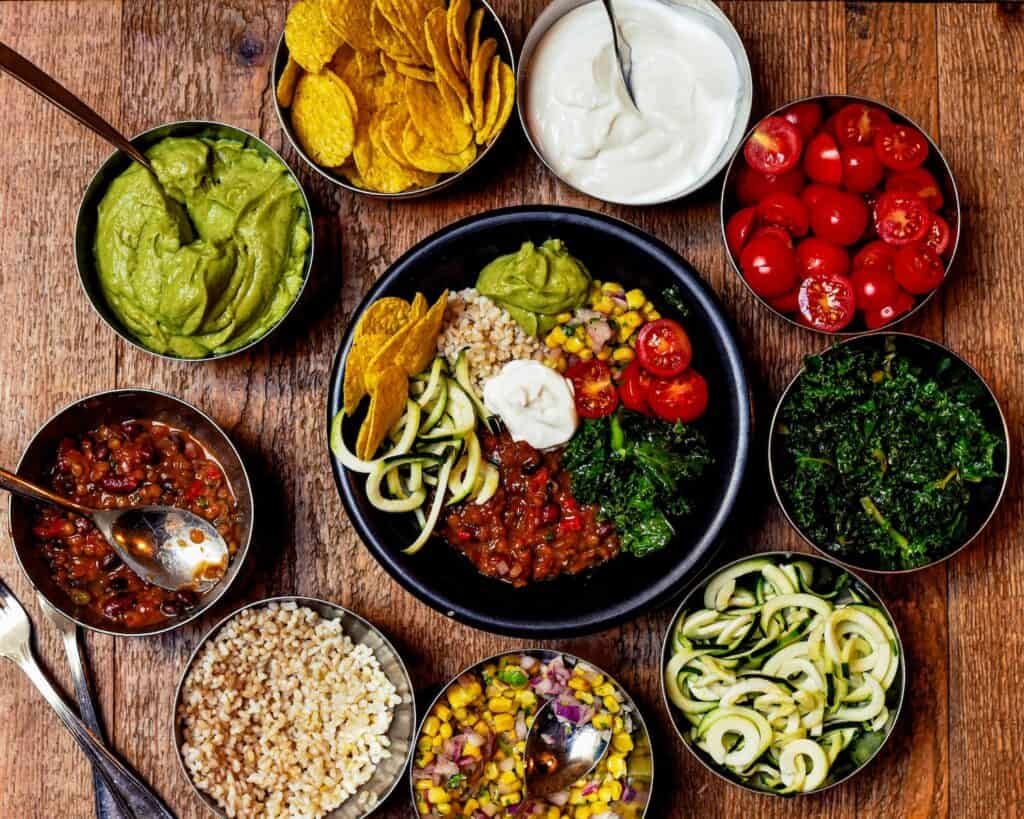 The Importance of Vegetarian Restaurants
With the increasing number of vegetarians worldwide, the dining industry has responded in kind, with innovative and diverse plant-based offerings that cater to a wide range of palates.
Vegetarian restaurants play a pivotal role in promoting a healthy, sustainable lifestyle. A plant-based diet, while sometimes lacking in protein, is rich in vital nutrients and less demanding on Earth's resources than meat-based diets. People who go vegetarian tend to consume fewer calories and lower levels of saturated fat and cholesterol.
As countries worldwide make efforts to reduce greenhouse gas emissions, conserve water, and protect biodiversity, going vegetarian has become a way for consumers to take action. Vegetarian establishments are instrumental in convincing more people to embrace plant-based diets, showing people that vegetarian food can be just as delicious and complex.
Great Vegetarian Restaurants in North America
The United States
North America's food landscape is a haven for vegetarians. In New York, Dirt Candy stands out with its innovative menu and commitment to pushing the boundaries of vegetable cooking. Their current spring menu, for example, features a carrot mille-feuille filled with carrot cream followed by a mushroom mousse, pea ravioli, and a plate full of different broccolis.
Meanwhile, in Los Angeles, Crossroads Kitchen delights diners with its Mediterranean-inspired dishes and warm, cozy ambiance. The restaurant gets packed during the evening, with plates of pumpkin seed tofu marsala and roasted fennel cacciatore floating non-stop out of the kitchen.
Crossroads Kitchen also offers a long list of cocktails and desserts we highly recommend. It's great for a tapas-style dinner with a few friends, though they offer a seasonal tasting menu, too, if you prefer to have your dishes chosen for you.
If you find yourself in Chicago, check out Bloom Plant Based Kitchen, an upscale and brick-walled restaurant serving dishes as unique as cactus schnitzel, yuca gnocchi, and sundried tomato sashimi, often served on beautiful, floral plates.
Canada
Further north in Toronto, Rosalinda has made waves with its gourmet plant-based dishes that challenge the notion that vegetarian food lacks flavor or creativity. The restaurant serves a number of vegetarian tacos, including delicious jackfruit carnitas, in addition to a broccolini a la parrilla and chimichurri with a grain mix and potato wedges.
Also in Toronto, Avelo is a new offering from Awai Hospitality Group located in the Victorian heritage building on St Nicholas Street. Avelo does not offer a traditional menu – diners will only learn what they're going to eat once they're there. You'll have the choice between a five-course and eight-course dinner, with an optional wine pairing. Avelo can accommodate a wide variety of allergies and dietary restrictions, but not allium-related allergies.
In Montreal, check out the Plateau location of Aux Vivres. The modest and moderately-priced restaurant has offerings like a tempeh satay, vegetarian pakoras, and delicious smoothies.
Mexico
In Mexico City, PaliPali serves everything from a vegan chorizo taco to a Milanese burrito made using seitan. They also serve a particularly delicious tummy broth using epazote mushrooms and red onion, oregano, and lemon.
Further south in Oaxaca, we recommend trying out Hierba Dulce, a traditional restaurant serving vegan versions of a tlayuda and delicious mole. For starters, you can get a plate of five pibil mushroom tacos or tasty inked mushrooms.
Great Vegetarian Restaurants in Europe
If you're traveling in Europe, there should also be an array of delightful vegetarian dining options available to you. In London, check out Gauthier Soho, from Michelin-star chef Alexis Gauthier. 100% vegan, the restaurant offers an eight-course Grand Dîner in addition to a five-course Petit Dîner at select times. Their current spring menu includes dishes like warm sea curd with black caviar and a Japanese-inspired potato salad.
Paris boasts Le Potager du Marais, a charming bistro offering a vegetarian spin on traditional French cuisine. Some of the main courses offered by the French restaurant include a seitan stew with mushrooms, pink lentils with smoked tofu and lentils, and a buckwheat pancake stuffed with leek fondue.
Berlin's Cookies Cream breaks the mold with its avant-garde vegetarian dishes that play on textures and flavors in an unforgettable way. Offering a five-course dinner that can be expanded to six or seven courses with an optional drink pairing, the restaurant's signature dishes include an onsen egg yolk with seaweed caviar and a parmesan dumpling dish.
If you find yourself further east in Prague, we recommend Střecha Bistro, a popular restaurant with offerings like a vegetarian dark beer goulash, ribs in plum sauce, and poutine with jackfruit.
Great Vegetarian Restaurants in Asia
Asia, with its rich history of plant-based diets, presents a vast selection of vegetarian dining options. Tokyo's Itosho impresses with its traditional Buddhist vegetarian cuisine known as Shojin cuisine.
Bangkok's Broccoli Revolution serves up healthy, globally inspired dishes, bringing together Thai, Burmese, Italian, and Middle Eastern influences. They serve things like a tom yum quinoa bowl, khao mun jackfruit, and a non-egg Thai omelet.
In Mumbai, Aharveda is revered for its innovative approach to plant-based dining. The restaurant offers a variety of vegetarian soups, like a delicious carrot and parsley soup, as well as a mini podi idli, and mushroom stroganoff.
Wabi Sabi in Kolkata has vegetarian offerings like Manchow soup, an open bao with julienne veggies, and butter chili gnocchi.
Great Vegetarian Restaurants in Australia and New Zealand
In Australia and New Zealand, vegetarian dining is no less impressive. Sydney's Yellow turns vegetables into gastronomic art pieces, leaving diners in awe of their inventive plant-based menu. One amazing menu offering is pastrami made with beet, hemp ricotta, and chimichurri. They also have parsnip tonkatsu, a fermented carrot with pomegranate, and a poached turnip with whipped tofu. Meals come in a six-course dinner tasting menu.
Smith & Daughters in Melbourne offers a delightful fusion of Mediterranean and vegan cuisine. Try dishes like fried empanadas stuffed with sibley pumpkin, beef (vegan) & leek, and chimichurri. Other offerings include charcoal Piri Piri chicken skewers, a spiced chicken croquette with Brazilian seasoning, and a stuffed giant broccoli leaf.
In Auckland, Khu Khu Eatery attracts with its robust plant-based meals that demonstrate the heartiness of vegetarian Thai cuisine. Try the Massaman curry, a tempeh pad thai, or the vegan duck drunken noodles.
What to Expect at a Vegetarian Restaurant
At a vegetarian restaurant, expect more than just salads. The menus are often creatively designed, encompassing a range of dishes from soups, appetizers, main courses, desserts, and beverages, all plant-based. Ambiance can vary from cozy and intimate to modern and stylish, reflecting the personality of the establishment.
You should anticipate some level of dietary flexibility, particularly if you're looking for gluten-free offerings. Allium allergies may be harder to accommodate at a vegetarian restaurant.
Conclusion
The importance of vegetarian restaurants in today's world cannot be understated. These establishments help promote a more sustainable and health-conscious lifestyle. They offer an opportunity to experience a rich diversity of flavors and ingredients, dispelling any misconceptions that vegetarian food is bland or boring.
With each restaurant visit, you encourage and support an industry that is helping make the planet healthier. Regardless of where you are in the world, there's likely an outstanding vegetarian restaurant waiting for you to discover.