Where to Find Vegetarian Food Near You: A Comprehensive Guide
The culinary world is evolving in response to the rising demand for vegetarian food options. As more and more people adopt vegetarian diets or seek to incorporate more plant-based meals into their diets, finding these options locally has become a priority for many. This guide aims to help you find vegetarian food, navigate your local food landscape, and connect you with the best vegetarian options available near you.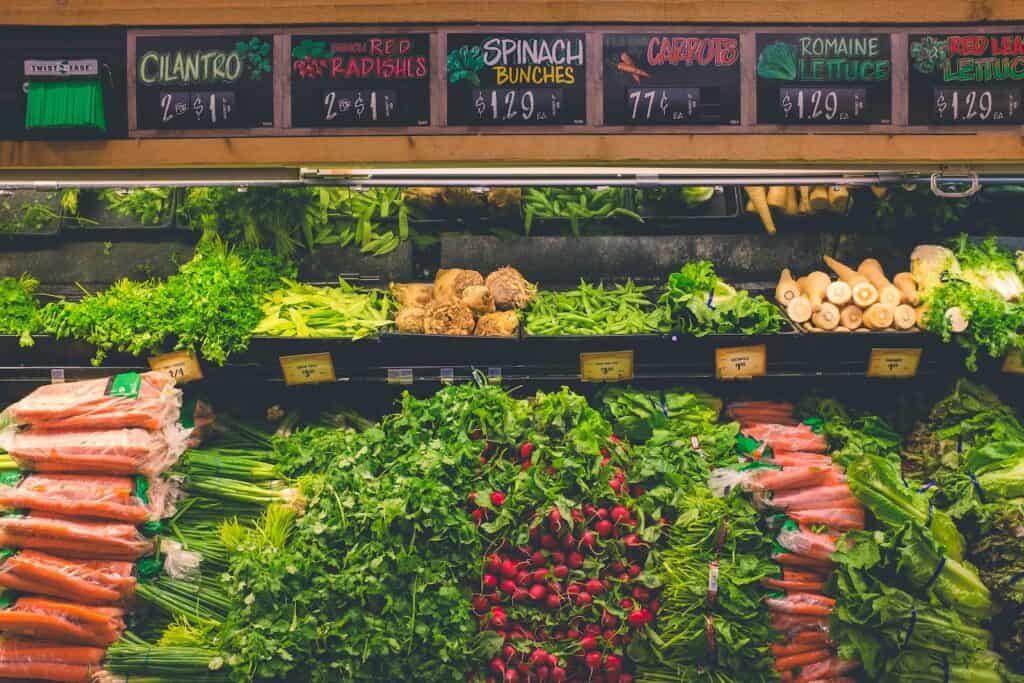 Find Vegetarian Restaurants Near You
Eating vegetarian is a great way to reduce your caloric intake, decrease the levels of saturated fat and cholesterol in your diet, and increase your intake of essential nutrients.
With the boom in vegetarian and vegan cuisine, there are now numerous resources available to help you find the best plant-based dining options in your local area. If a quick Google search for "Vegetarian Restaurants in X" doesn't yield enough options for you, here are some of the other resources you can turn to.
One such tool is HappyCow, an online directory and app that provides a detailed list of vegetarian and vegan restaurants in cities worldwide. It also can connect you with natural food stores nearby and provides user reviews for most of the restaurants you'll find. All you need to do is enter your location, and a plethora of choices will appear on a convenient map.
Similarly, apps like Vegman and Vanilla Bean offer similar services. This makes it easier than ever to find your next favorite vegetarian restaurant.
Many restaurants will advertise that they have vegetarian options outside of their store. Driving or walking around the neighborhood is another easy way to find options. Learning what types of cuisines often have vegetarian options (Indian, Ethiopian, Italian, etc.) will help you find restaurants near you, too.  
Locate Vegetarian Grocery Stores
Finding grocery stores that offer a wide selection of vegetarian products is another crucial step toward enjoying a plant-based lifestyle. Many supermarkets now have sections dedicated to vegetarian and vegan food. Look for labels such as 'Vegetarian', 'Vegan', or 'Plant-Based'. Whole Foods, Trader Joe's, Ralph's, and Sprouts are known for their extensive vegetarian selections. Specialty health food stores are another great resource, often stocking a wide range of vegetarian staples and unique items.
Explore Local Farmers' Markets to Find Vegetarian Food
Farmers' markets are an excellent place to find fresh, local vegetarian food. From fruits and vegetables to grains, nuts, and plant-based artisanal products, these markets are treasure troves for those seeking vegetarian options. Additionally, shopping at farmers' markets supports local agriculture and promotes sustainability.
To find out if the area you're staying in has a farmers' market, we recommend simply Googling the town or city with "farmers market" after. You can also consult Facebook to look for relevant pages. Talking to a local person may also connect you with a farmers' market near you.
Online Delivery Services for Vegetarian Food
Online delivery services have revolutionized the way we access food, and this is true for vegetarian options too. Services like Instacart, Amazon Fresh, and Postmates often partner with stores offering vegetarian products. That makes it easy to get vegetarian groceries delivered right to your doorstep. 
You can also use a meal-kit delivery service like Blue Apron or Purple Carrot with vegetarian/vegan meal-kit options. These will deliver pre-portioned ingredients and recipes for delicious vegetarian meals right to your home.
For prepared meals, consider vegetarian-friendly options on delivery platforms like UberEats, Grubhub, and DoorDash.
Vegetarian Options at Non-Vegetarian Restaurants
Even when dining at non-vegetarian restaurants, there are often vegetarian options available. Many restaurants now include vegetarian dishes in their menus or are happy to adjust existing dishes to accommodate a vegetarian diet. When in doubt, don't hesitate to ask your server for recommendations or possible modifications. Websites like Yelp can also be helpful. There, users often share reviews and photos of vegetarian dishes they've enjoyed at various restaurants.
Conclusion: Find Vegetarian Food Near You
In this expanding world of vegetarian options, it's never been easier to find and enjoy plant-based foods near you. By utilizing online resources, exploring your local markets, and embracing the flexibility of delivery services, a world of vegetarian cuisine is just a click away. Remember, even non-vegetarian restaurants often have vegetarian dishes that are worth trying. Go ahead, explore new options, and embark on an exciting vegetarian journey.