What's Vegetarian at Whataburger? Your Ultimate Guide
As vegetarianism gains popularity, more people are looking for meat-free options at their favorite restaurants. Whataburger, a beloved fast-food chain known for its delicious burgers, may not be the first place you'd think to find vegetarian options. This guide will help you navigate the menu and discover what's vegetarian at Whataburger.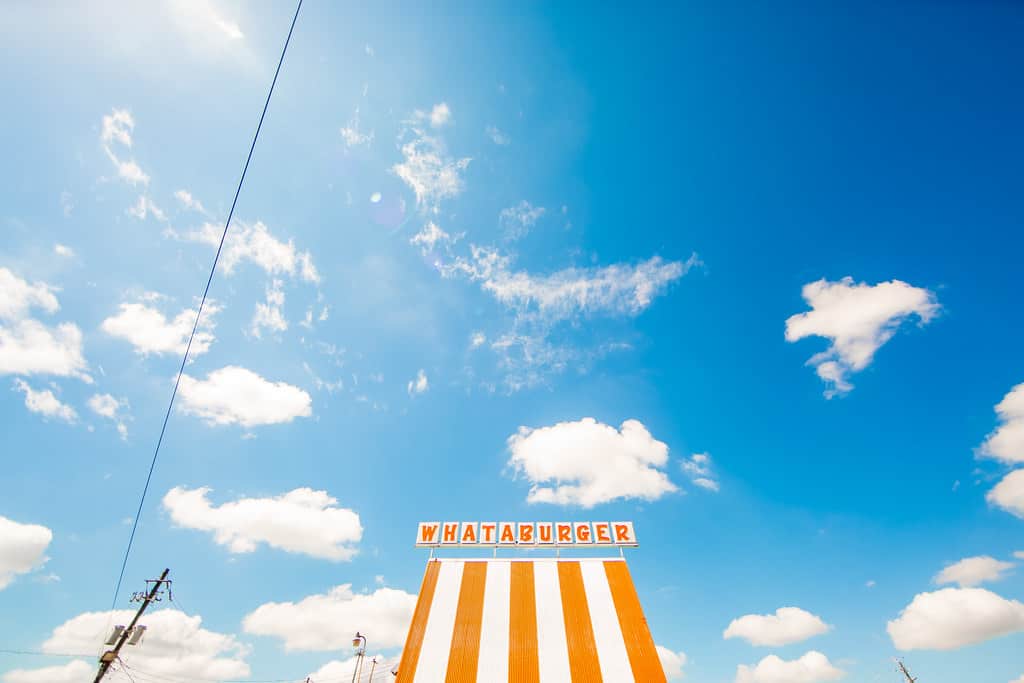 What's Vegetarian at Whataburger?
Whataburger Vegetarian and Vegan Options
| Menu Item | Vegetarian | Vegan |
| --- | --- | --- |
| French Fries | Yes | Yes |
| Onion Rings | Yes | No |
| Side Salad (without cheese) | Yes | Yes |
| Garden Salad (without cheese and croutons) | Yes | Yes |
| Apple Slices | Yes | Yes |
| Hash Brown Sticks (Breakfast) | Yes | No |
| Egg Sandwich (without meat) | Yes | No |
Vegetarian Appetizers and Sides at Whataburger: What's Vegetarian at Whataburger?
Whataburger offers several vegetarian appetizers and side options:
French Fries: Classic crispy fries, perfect for dipping.
Onion Rings: Crunchy, golden-fried onion rings.
Side Salad: Fresh greens and vegetables, customizable with your choice of dressing. Ask for it without cheese for a vegan option.
Apple Slices: A healthier side option with fresh apple slices.
Vegetarian Entrees at Whataburger: What's Vegetarian at Whataburger?
Although Whataburger is best known for its burgers, vegetarians can customize some menu items to create a meat-free meal. For example:
Egg Sandwich (without meat): A breakfast option with eggs and your choice of veggies on a bun. Customize with additional vegetables if desired.
Note that not all Whataburger locations may accommodate these customizations, so it's best to check with your local Whataburger before visiting.
Special Dietary Requirements and Allergies
Whataburger is committed to providing information about their menu items to accommodate customers with special dietary needs. Visit the Whataburger website or ask for a nutrition guide at the restaurant to view allergen and nutritional information for all menu items. Keep in mind that cross-contamination is possible in a fast-food environment, so it's crucial to communicate your specific needs to the restaurant staff.
Tips for Vegetarians at Whataburger
While the vegetarian options at Whataburger may be limited, there are a few ways you can enhance your dining experience:
Customize your order. Ask for additional vegetables or condiments to enhance the flavor of your vegetarian meal.
Check for limited-time offers. Whataburger occasionally introduces new menu items or promotions, which may include vegetarian options. Keep an eye on their website or social media channels for updates.
Finally, speak with the staff. Inform the Whataburger staff of your dietary restrictions, and they may be able to help you with menu suggestions or accommodations.
While Whataburger may not be the most vegetarian-friendly fast-food chain, there are still a few options to choose from if you find yourself at one of their locations. With a little creativity and customization, you can enjoy a satisfying vegetarian meal at Whataburger.